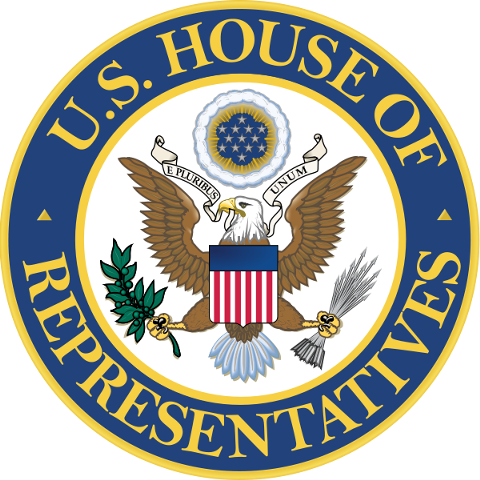 Community Project Funding Requests
Community Project Funding Requests for Massachusetts' First Congressional District
Congressman Richard E. Neal has submitted funding requests for important community projects in Massachusetts' First Congressional District to the House Appropriations Committee.
Under guidelines issued by the Appropriations Committee, each Representative may request funding for up to 10 projects in their community for fiscal year 2022 – although only a handful may actually be funded. Projects are restricted to a limited number of federal funding streams, and only state and local governments and eligible non-profit entities are permitted to receive funding. Additional information on the reforms governing Community Project Funding is available HERE.
In compliance with House Rules and Committee requirements, Congressman Neal has certified that he, his spouse, and his immediate family have no financial interest in any of the projects he has requested.
---
Projects Requested:
Subcommittee: Interior, Environment, and Related Agencies
Main Street Sewage Main and Slope Stabilization
$740,000
The Town of Agawam, 36 Main Street, Agawam, MA  01001
The Main Street Sewage Main and Slope Stabilization project will have a significant impact on the environment, protect the Westfield and Connecticut Rivers and aid in upgrading the Town's sewer and stormwater infrastructure. Relocation the sewer will ensure sanitary sewer does not discharge into the river, but flows to the nearby treatment plant.
Signed disclosure letter HERE. 
Subcommittee: Transportation, and Housing and Urban Development, and Related Agencies
Camp Atwater: The Next Century Campaign - Facilities Modernization & Stabilization Project
$450,000             
Springfield Urban League, 1 Federal Street, Building 111-3, Springfield, MA 01105
Camp Atwater's mission is to assist in the academic and social growth and development of BIPOC youth by offering a quality residential camp experience within a safe, nurturing youth-centered environment. The project's improvements will increase health and safety for many years to come for the more than three hundred 8-16 year old campers who currently attend Camp Atwater each summer. In addition to creating a safer and more enduring physical environment for campers, the project will facilitate multiple community improvements and investments.
Signed disclosure letter HERE.
Subcommittee: Labor, Health, HHS
BCC Nursing Simulation Upgrades
$350,000
Berkshire Community College, 1350 West St, Pittsfield, MA 01201
Berkshire Community College (BCC) is the region's leader in education and workforce training. Through the acquisition of new patient simulation technology (SIM), BCC, in partnership with area healthcare providers will work together to strengthen the educational and hands-on training opportunities for students enrolled in Nursing and Allied Health degree and certificate programs. The integration of updated technology into healthcare education will give BCC students and area healthcare personnel access to state-of-the-art clinical education not available in traditional learning formats.
Signed disclosure letter HERE.
Subcommittee: Labor, Health, HHS
Rick's Place
$100,000
85 Post Office Park #8521, Wilbraham, MA 01095
Rick's Place is named for Rick Thorpe, a Wilbraham, MA native, who died in the Second Tower on 9/11.  In honor of his memory, Rick's Place provides free support to grieving children, teens and their families through facilitated peer activities, school-based programs and community outreach throughout Western Massachusetts. The Federal Earmark funds requested would allow Rick's Place to exponentially increase the number of participants served each year.  The strategic plan set a goal of establishing a satellite bereavement center in Western Hampden County.
Signed disclosure letter HERE.
Subcommittee: Labor, Health, HHS
Mount Holyoke College
$250,000
50 College St, South Hadley, MA 01075
Mount Holyoke College's Professional and Graduate Education division is one of the region's leading providers of professional development and training for active and aspiring K-12 schoolteachers. The program includes a monthly series of interactive workshops combined with monthly professional learning circles for K-12 teachers to identify strategies and best practices for responding to the evolving social, emotional and mental health needs of students and their colleagues as communities recover from the impacts of COVID-19.
Signed disclosure letter HERE.
Subcommittee: Labor, Health, HHS
Franklin County Opioid Task Force
$200,000
43 Hope St, Greenfield, MA 01301
Research suggests that the yearly economic impact of substance misuse is approximately $442 billion dollars due to loss of life, lost productivity, absenteeism, and increased healthcare costs. Federal funds contributed to the  ARISE Initiative intends to address the workforce needs of this unique rural population through comprehensive and trauma-informed supportive housing, case management, wrap-around services (e.g. transportation, childcare), employment and training as well as coaching and peer mentoring to support their efforts to successfully re-enter the workforce  in the Franklin County/North Quabbin region - the only federally-designated rural county in the Commonwealth of Massachusetts.
Signed disclosure letter HERE.
Subcommittee: Transportation, Housing and Urban Development, and Related Agencies
Forest Park Horticultural Plan
$2,000,000             
City of Springfield, MA, 36 Court Street Springfield, MA 01103
The proposed funding would be used by Springfield Parks, Buildings, and Recreation Management Department. The Forest Park Horticulture Center Master Plan offers an opportunity to restore the Walker Grandstand and surrounding amenities ensuring facilities and grounds can once again be utilized by the residents of Springfield.
Signed disclosure letter HERE.
Subcommittee: Interior, Environment, and Related Agencies
Maple Street Water Line
$850,000
308 Main St, Sturbridge, MA 01566
The Maple Street Water line is one of the oldest mains in the Town, with portions of the line over 90 years old, and the replacement comes with a heavy price tag of approximately $1.1 million dollars. As with all municipal utilities, the cost of maintaining a quality system is expensive, particularly in a rate sensitive environment.
Signed disclosure letter HERE. 
Subcommittee: Agriculture, Rural Development, Food and Drug Administration, and Related Agencies
Greylock Glen
$3,000,000
8 Park St, Adams, MA 01220
Construction of the Outdoor Center is the first step in a full scale, phased development projected to support over 300 jobs and generate over $15 Million in direct spending leading to more than $3 Million in state and local tax revenue annually. This 10,000 square foot, zero net energy building will help us build upon a strong and still-growing outdoor recreation economy in the Berkshires, providing a "base camp" for exploration of Mount Greylock, one of our most treasured assets, and house a wide range of amenities. It will serve as an environmental education center, helping visitors understand the impacts of climate change to inland New England ecosystems.
Signed disclosure letter HERE.
Subcommittee: Interior, Environment, and Related Agencies
Operations Center Building at Water Treatment Plan
$2,000,000
59 Court St, Westfield, MA 01085
Properly treated wastewater is vital for preventing disease and protecting the environment. Thus, ensuring wastewater treatment and service is essential to modern life and the economy. This project implements the MDPH/BEH recommendation of building a new operations center building on the property to reduce, if not eliminate, airborne sewerage pollutants negatively affecting indoor air quality in operations/control room workspace. Without this project, the City's critical wastewater systems infrastructure will remain in jeopardy of being incapacitated should workers contract highly pathogenic emerging coronaviruses present in wastewater.
Signed disclosure letter HERE. 
##
---