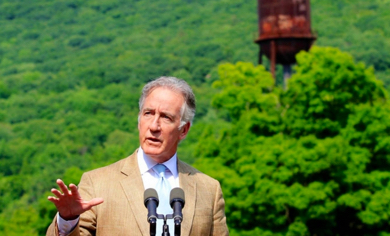 Neal Requests Pass-Through Deduction Guidance from Treasury and IRS
Neal Requests Pass-Through Deduction Guidance from Treasury and IRS
WASHINGTON, DC – Today, Ways and Means Committee Ranking Member Richard Neal (D-MA) called on Treasury Secretary Steven Mnuchin and Acting Internal Revenue Service (IRS) Commissioner David Kautter to issue clarifying guidance on the new pass-through deduction in the Internal Revenue Code. Given taxpayers' confusion regarding their eligibility for the deduction and reports of taxpayers and practitioners using the deduction to aggressively minimize tax liabilities, further direction from the Treasury Department and IRS is necessary for correct implementation of the new tax law.
"Without computational and definitional guidance to assist taxpayers in determining whether, and to what extent, they may qualify for the pass-through deduction, it is difficult for them to properly calculate their quarterly estimated tax payments," wrote Rep. Neal. "Given the possibility that individuals may have considerably different tax liabilities under the new law, the inability to determine the appropriate estimated tax payment could result in liability for additions to tax and underpayment penalties."
The tax law is estimated to cost the federal government $2.3 trillion. In his letter, Ranking Member Neal pointed out that the actual cost of the tax law could surpass estimates if confusion surrounding the code leads to increased attempts to minimize tax liabilities and a higher number of disputes between taxpayers and the IRS. 
"Republicans rushed the tax bill through Congress with little opportunity for public comment or close scrutiny," added Rep. Neal. "As a result, taxpayers are left struggling to understand its implications, and opportunities to exploit its ambiguities abound. I urge Treasury and IRS to issue guidance as soon as possible to address these concerns."
Full text of the letter is available HERE.
###