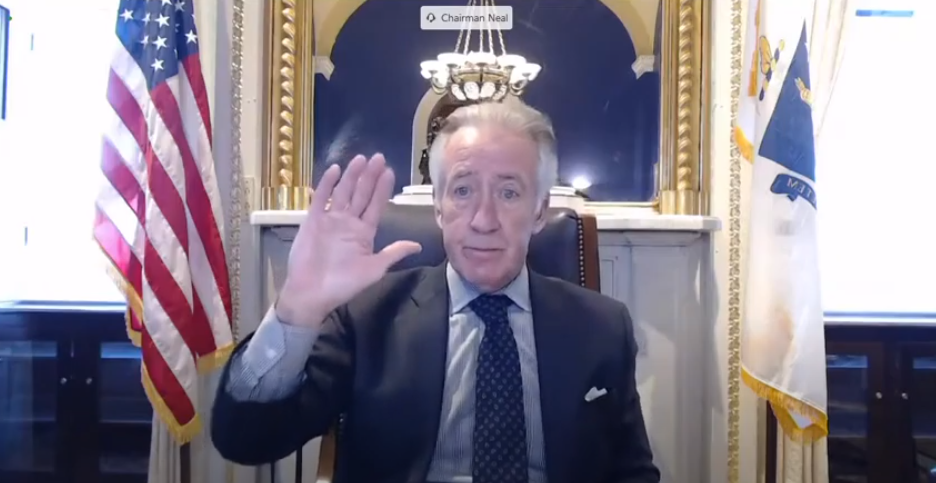 Chairman Neal Opening Statement at Virtual Listening Session with Workers Affected by the COVID-19 Crisis
Chairman Neal Opening Statement at Virtual Listening Session with Workers Affected by the COVID-19 Crisis
(As Prepared for Delivery)
Good afternoon, thank you to everyone for tuning in.
Today, we are over nine months into the COVID-19 pandemic that has inflicted unthinkable losses on our country. Over 280,000 Americans have died from the virus and countless are suffering. Scores are sick or have lost loved ones. Our frontline health care workers are overwhelmed and overworked as they continue to risk their health and that of their loved ones to care for those who are sick. Millions of Americans are unable to work. Families are struggling to put food on the table and are behind on rent payments. Folks desperately need solutions.
Ways and Means Democrats convened this listening session because we know these challenges aren't new, but it's more important than ever that we take action. The COVID-19 pandemic has worsened the hardships workers face every day. We've all heard from constituents who are enduring nightmare after nightmare. Whether it be that they have been denied unemployment insurance or they are risking their own health to continue showing up for a job with inadequate personal protective equipment, they are being pushed to their limits.
Lisa is a constituent of mine who lives in Springfield, Massachusetts and shared her story with my office. She was a U.S. Postal Service employee until this past May, when she left her job to help her daughter who was struggling with online learning at home. After taxes, her weekly unemployment benefit is a mere $80, so she picked up part time work at Dunkin Donuts to try to make ends meet as the crisis continues.  
Joining us today for this session is another constituent of mine, James, who is a teacher in Springfield and will be sharing his experience grappling with the pandemic. James, thank you for taking the time to speak with us.
An economic recovery would provide some relief to people like Lisa and James. We can prevent a complete economic crash by providing unemployment benefits, stimulus checks, and other temporary measures that prop up our economy. But a real recovery won't happen until we've successfully eliminated the virus. As last month's jobs report indicated, the state of the economy is absolutely linked to the severity of the pandemic.
This listening session follows another one that Committee Democrats hosted this summer ahead of the cut off of the $600 per week emergency unemployment insurance supplement, which allowed many workers to keep their heads above water. Senate Republicans allowed that vital benefit to end, even though House Democrats passed an extension of the assistance and pleaded with our counterparts to join us at the table. It seems now that we are finally close to congressional agreement on another round of COVID-19 relief, but this package won't solve all the longstanding challenges American workers face.
Today, we will hear about the unique and pervasive ways that this pandemic has affected all types of workers. I am extremely grateful to the ten individuals from across the country who have joined us to tell their stories and share how the COVID-19 crisis has affected their lives. My colleagues and I appreciate their courage and candor during these frightening times, and we hope our colleagues who have stood in the way of both short-term relief and long-term solutions like universal paid leave, child care access, adequate pay, and fair treatment of workers are listening, too.