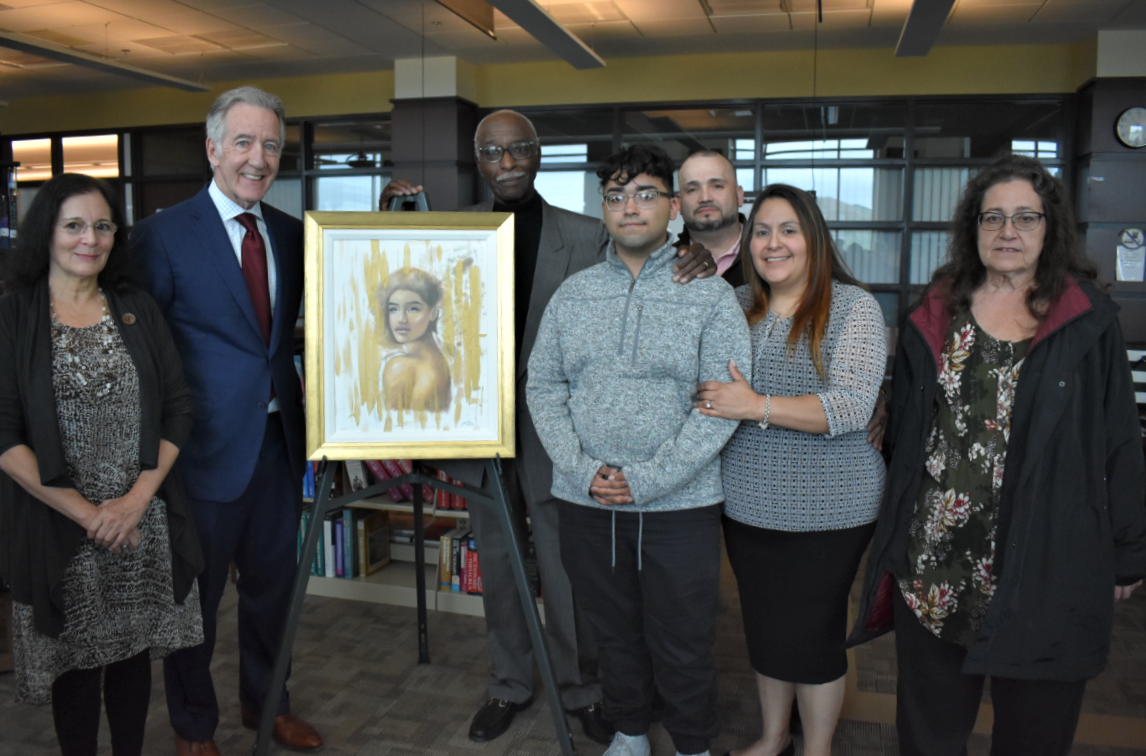 Congressman Neal Announces Winner of 2019 Congressional Art Competition
Congressman Neal Announces Winner of 2019 Congressional Art Competition
Winner will represent the First Congressional District at year-long exhibit in DC
SPRINGFIELD, MA - On Monday, May 13, 2019, United States Congressman Richard E. Neal visited Roger L. Putnam Vocational Technical High School in Springfield to announce the winner of the 2019 Congressional Art Competition. For the second year in a row, Jacob Amaro has earned the title. 
Amaro, a junior from Springfield, was chosen as the winner with his oil and acrylic on canvas print entitled "Epiphany of the Mesiah." His teacher Karen Whitney, family members, and judges Joanne Buoniconti, Donald Blanton and Sarah Miele were on hand to congratulate Amaro during a ceremony at the school. 
Amaro's piece will represent the First Congressional District in a year-long exhibit in the United States Capitol in Washington, D.C.  
More information about the Congressional Art Compeitition can be found here. 
##