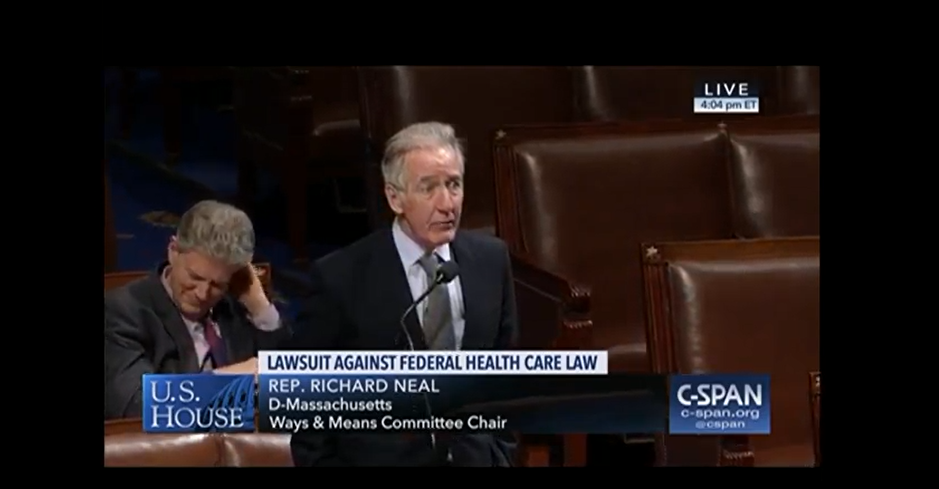 Neal Delivers Floor Remarks in Support of House Resolution on ACA Lawsuit
Neal Delivers Floor Remarks in Support of House Resolution on ACA Lawsuit
WASHINGTON, DC – This afternoon, Ways & Means Committee Chairman Richard Neal (D-MA) delivered remarks on the House floor in support of a resolution affirming the House Counsel's authorization to intervene in the Texas v. United States lawsuit to defend the Affordable Care Act (ACA) and protections for Americans with pre-existing conditions.
"There is no arguing with the following statistic: that today, between 17 and 20 million Americans have health insurance who didn't have it before the Affordable Care Act," said Chairman Neal.
The Chairman's full remarks are available HERE.