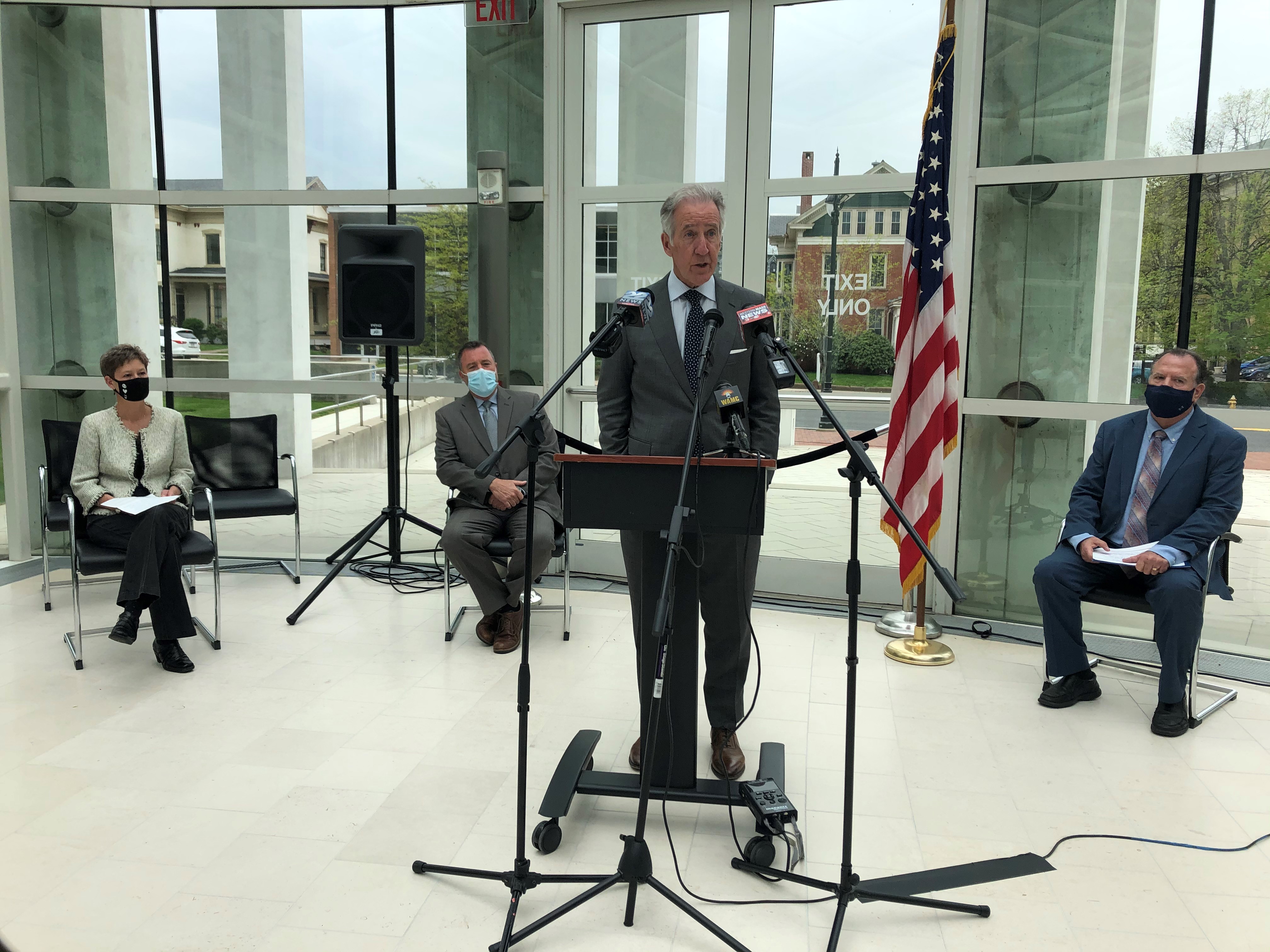 Congressman Neal, SBA Officials, Advocates Praise Restaurant Revitalization Fund
Congressman Neal, SBA Officials, Advocates Praise Restaurant Revitalization Fund
Springfield, MA - Congressman Richard E. Neal, Small Business Administration's (SBA) Massachusetts District Director Robert Nelson, Springfield Regional Chamber President Nancy Creed, and Springfield Business Improvement District Executive Director Chris Russell joined together on Monday to mark the opening of the application process for the SBA's Restaurant Revitalization Fund (RRF).
The American Rescue Plan Act established the RRF to provide funding to help restaurants and other eligible businesses keep their doors open. According to the SBA, this program will provide restaurants with funding equal to their pandemic-related revenue loss up to $10 million per business and no more than $5 million per physical location. Recipients are not required to repay the funding as long as funds are used for eligible uses no later than March 11, 2023.
"Restaurants, bars, catering companies, and others have suffered severely during this pandemic, through no fault of their own," said Congressman Neal. "When the government ordered their doors to close, they had to comply. Now, it is the government stepping in again to assist them in getting back on their feet."
"Restaurants are the core of our neighborhoods and represent such a significant number of jobs here in all communities across the Commonwealth" said Nelson. "They have been among the hardest hit small businesses during this crisis and they need support to continue on the road to recovery. The Restaurant Revitalization Fund grant is going to be that additional vital lifeline to help restaurants, bars, food and drinking establishments and we want all to know that help is here."
"The restaurant industry is one of the largest industries contributing to our economy," said Creed. "The Restaurant Revitalization Fund will support hard-working establishments and the smallest of the small that have been devastated by the pandemic. With many businesses shuttered, it is imperative that we provide the resources needed to rebuild. Our region owes a debt of gratitude to Congressman Neal for championing these efforts that will bring hope to many local businesses and get people back to work."
As of today at noon, the application portal is open on the SBA website.
More information on allowable use of funds, important deadlines, and who is eligible can be found HERE.
##