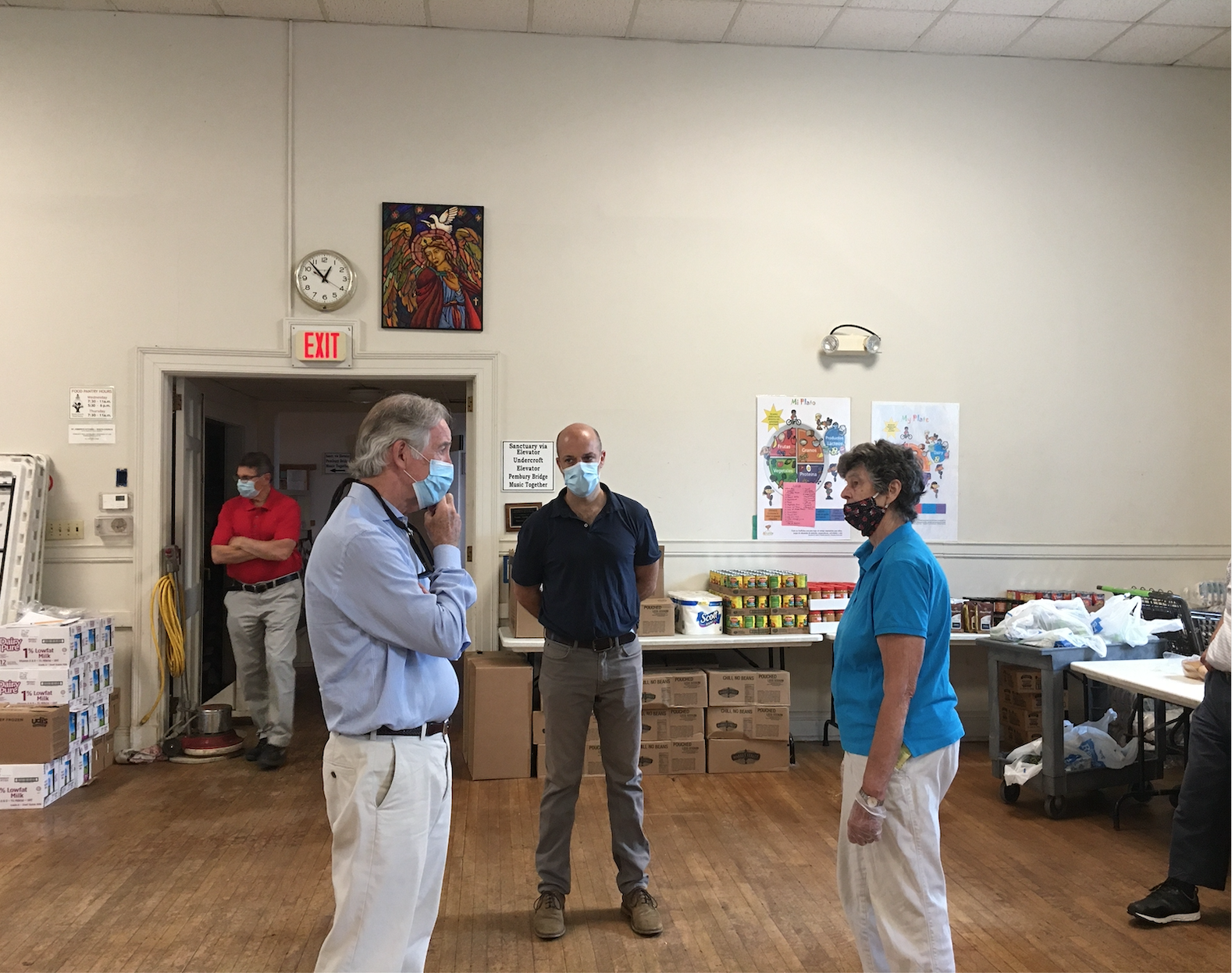 Neal Assists in Donation of Milk to South Congregational Church Community Food Pantry in Pittsfield
Neal Assists in Donation of Milk to South Congregational Church Community Food Pantry in Pittsfield
Springfield, MA –Four hundred gallons of milk were donated to the South Congregational Church Community Food Pantry today. The milk is being donated by Vanguard Renewables with cooperation from H.P. Hood and Congressman Richard E. Neal.
"We are so appreciative to Vanguard for this generous donation to the South Congregational Church Community Food Pantry in Pittsfield," said Congressman Neal, Chairman of the House Committee on Ways and Means. "I have been working with these groups for weeks to make this a reality. Two weeks ago we were able to provide milk to the Oasis Food Pantry in Springfield and I am thrilled we were able to work together again to provide this important donation that will benefit greater-Pittsfield area families. Thanks again to the farmers who helped to make this a reality."
This is the fifth milk donation event sponsored by Vanguard Renewables. Other events were held in Boston on May 7, in Providence, RI on May 27, in Plainville, MA on June 4, and Springfield, MA on June 5.
"In these incredibly troubled times, we are very proud to be able to bring this milk from our Massachusetts farms to the people who need it the most in our community," said John Hanselman, CEO of Vanguard Renewables.
Vanguard Renewables is the national leader in the development of food and dairy waste-to-energy projects. The Company partners with farms to recycle organic waste into renewable energy and has five Farm Powered anaerobic digester facilities in Massachusetts. Soon Vanguard will be opening an Organics Recycling Facility in Agawam that will depackage and process expired goods, off-spec batches, and unsafe to eat food and beverage products.
More information on the South Congregational Church Community Food Pantry can be found HERE.