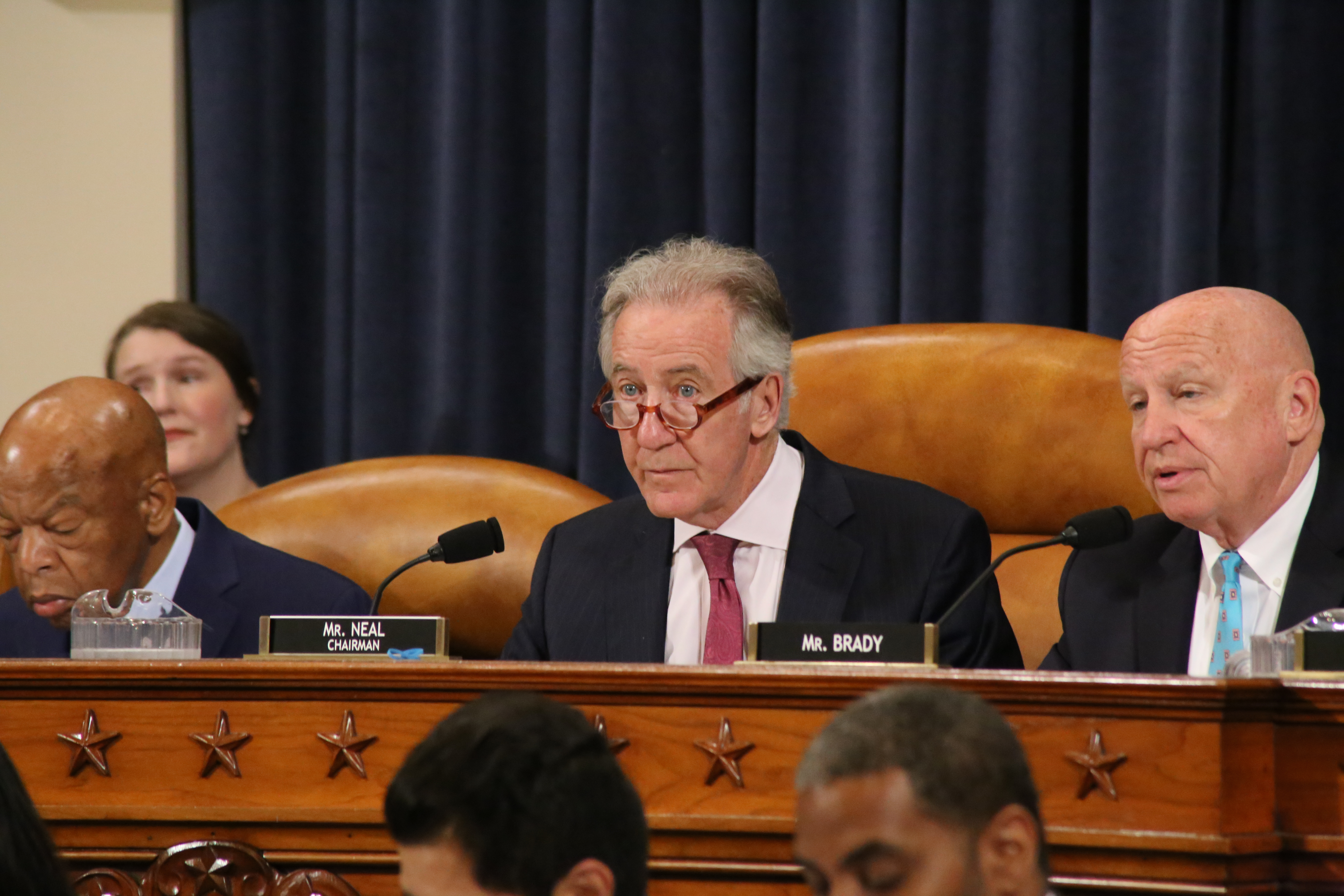 Neal Opening Statement at Hearing on Paid Family and Medical Leave: Helping Workers and Employers Succeed
Neal Opening Statement at Hearing on Paid Family and Medical Leave: Helping Workers and Employers Succeed
(As prepared for delivery)
Good morning, and welcome to our witnesses, several of whom traveled long distances to be here today for this important hearing on paid family and medical leave.
We are here today to discuss what it means for working  Americans across the country that the United States is the only industrialized nation that does not guarantee any access to paid family and medical leave. 
No one should be forced to choose between caring for a loved one or dealing with a serious medical condition and paying their bills. But American working families face this choice all too frequently.
Nearly all workers will need to take time away from work at some point to deal with serious personal health issues, to care for a family member, or to welcome a new child. But for middle-class workers, especially those on the lower end of the pay scale, taking unpaid leave makes it impossible to make ends meet. Others struggle without income for short periods of time, but have to cut their leave short because they simply can't afford it.
Fewer than half of American workers currently have access to employer-provided medical leave, and only 17 percent can receive paid parental or caregiving leave through their employers. And despite inflated claims, we know that the Republican tax bill enacted last Congress did not change that. The vast majority of the benefits from the Republican tax bill are going to corporations and wealthy shareholders, as evidenced by a record $806 billion in stock buybacks paid out to shareholders in 2018.
To the extent that workers are seeing an improvement in benefits or wages, this is a result of the tight labor market, which does not benefit all workers equally, and a result of states stepping up because the federal government has failed to act.
Lack of paid leave doesn't just harm workers and their families. It also makes it difficult for employers to recruit and retain good workers. Many small business owners would like to provide paid leave, but can't without the backstop of a state or federal program.
And the lack of access to paid leave hurts our economy by forcing talented, hard-working people to take a step back in their careers or drop out of the labor force entirely.
This is a problem that is only going to grow. The most common reason workers take leave today is to deal with their own serious medical conditions while remaining attached to the labor force.
Our population is aging, and the Department of Health and Human Services estimates that about half of Americans turning 65 today will develop a disability serious enough to require care.  This means the number of American workers who need personal medical leave and the number of American workers who need leave to care for aging parents, spouses, and other family members is only going to get larger.
It has been more than 25 years since the Family and Medical Leave Act was enacted.  The FMLA was an important first step and it has provided most workers with access to unpaid leave. I voted for that measure three times – twice when it was vetoed, and once when it was subsequently signed into law. Since then, Americans have taken leave using FMLA over 200 million times and proven the naysayers wrong.  Fewer than 10 percent of employers reported problems complying with FMLA, and many reported that it helped them by reducing turnover and improving morale.
Several of our largest states have successfully built on the progress made by the FMLA and implemented comprehensive paid leave laws.  In 2021 my state of Massachusetts will become the sixth state to implement a paid leave law and ensure that our residents can earn comprehensive paid leave benefits to use when they need them.
The results of these state efforts speak for themselves. Researchers have found that access to paid leave increases wages for women with children. It increases labor force attachment. It reduces use of public assistance. It reduces infant mortality and nursing home admissions. '
In addition,  according to surveys, the majority of employers in states with paid leave support their state paid leave laws and report that providing it has either helped their business or had no effect.
But this progress in a limited number of states does not excuse of from taking federal action. American workers have been outspoken about the importance of paid leave for all workers.  We are here today because we have heard them loud and clear.
And with that I will recognize the Ranking Member, Mr. Brady, for an opening statement.
###