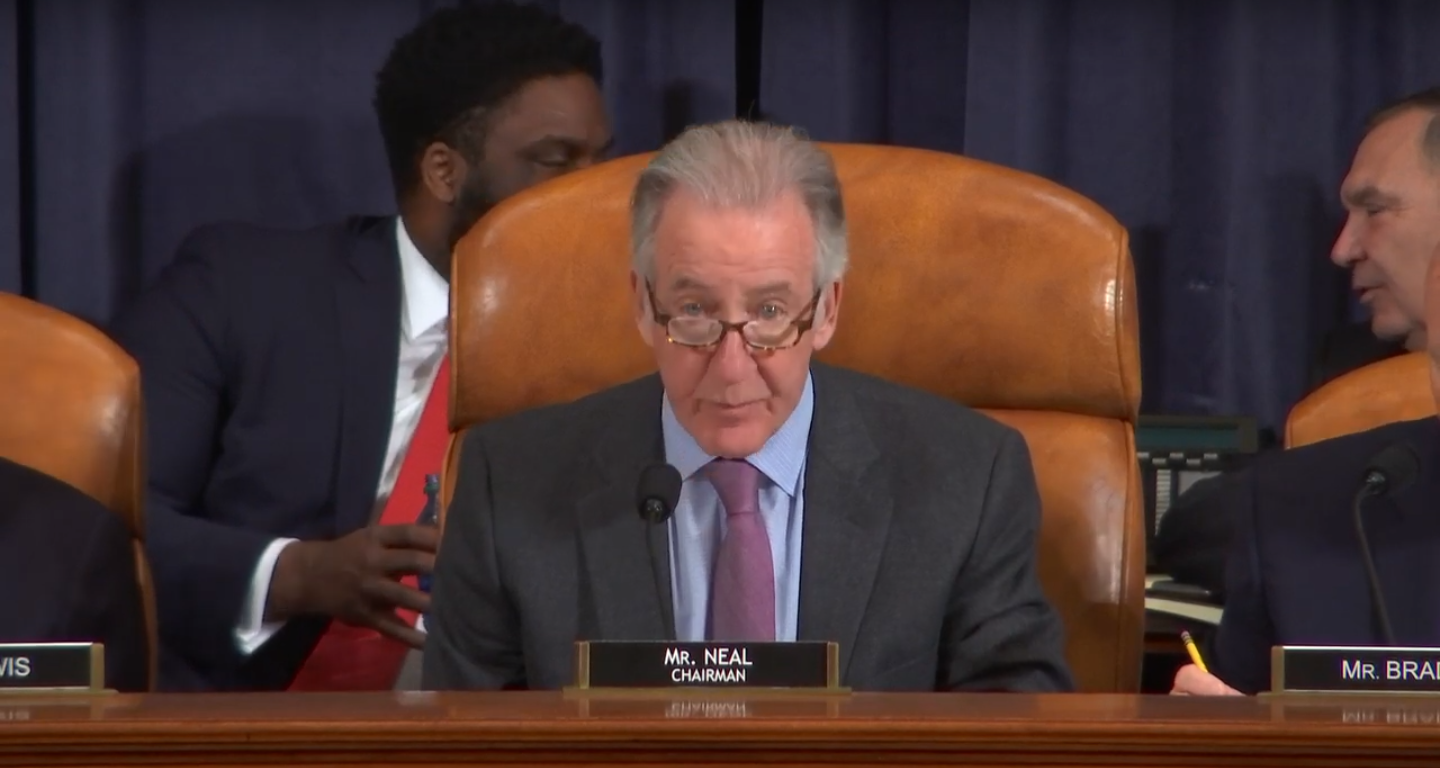 Neal Opening Statement at Markup of Social Security and Tax Legislation
Neal Opening Statement at Markup of Social Security and Tax Legislation
(As prepared for delivery)
Today, we will consider two important bills that benefit hardworking Americans. 
We will begin our markup today with a bipartisan proposal to ensure that working Americans are informed about the Social Security benefits they are earning. H.R. 5306, the Know Your Social Security Act, was introduced by Social Security Subcommittee Chairman John Larson and Ways and Means Committee Member Vern Buchanan. 
The bill clarifies the requirement in current law for the Social Security Administration to mail out Social Security Statements annually to most working-age adults while also preserving the ability of a worker to choose to receive their yearly Statement electronically.
The Social Security Statement is an important retirement-planning tool, because it contains an individualized projection of the amount of benefits the worker will receive at retirement. It also shows projected disability and survivor benefits, helping to educate workers about these important protections that are part of Social Security. Finally, it helps prevent errors by showing workers their earnings history, so corrections can be made right away to ensure the accuracy of future Social Security benefits.
Second, the Committee will take action to undo one of the particularly harmful provisions of the Republican tax law. The Restoring Tax Fairness for States and Localities Act is a tremendously important step to reverse the cap on the deduction for State and Local Taxes, or SALT as we call it.  
I'd like to thank all of the members who participated in the SALT working group – led by Mr. Thompson – for your hard work in getting us to the bill we have here. Bill Pascrell has been the perhaps the most outspoken champion on this issue and I would like to yield to him for three minutes.  
---
Thank you, Mr. Pascrell. 
With that, I will recognize Ranking Member Brady for purposes of an opening statement.
###