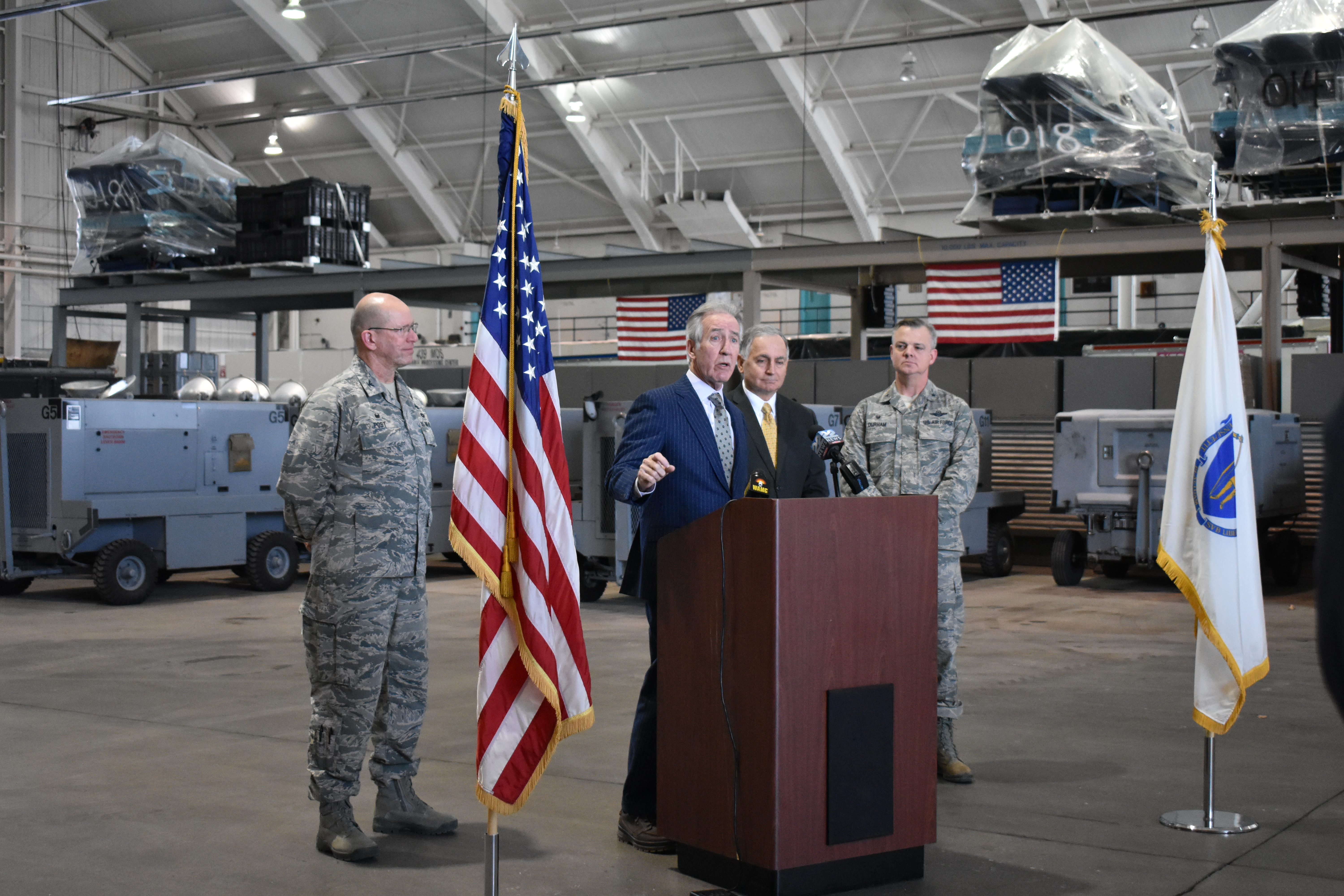 Neal Announces $42.6 Million for Westover Air Reserve Base
Neal Announces $42.6 Million for Westover Air Reserve Base
Chicopee, MA – United States Congressman Richard E. Neal joined Brig. Gen. D. Scott Durham, commander 439th Airlift Wing, Westover Air Reserve Base and Chicopee Mayor Richard Kos for the announcement of $42.6 million from the Department of Defense.
This funding, directed through Section 125 of the Consolidated Appropriations Act of 2019 and authorized in the Fiscal Year 2019 National Defense Authorization Act (NDAA), will be used to construct a regional ISO maintenance hangar on Westover Air Reserve Base.
"As a conferee chosen by leadership to reconcile the House and Senate versions of the NDAA, it was imperative that the best interest of Westover was kept in mind," said Congressman Neal. "I have advocated for this state-of-the-art facility throughout my tenure in Congress. It will replace the current 70-year-old hangar and better equip Westover to fulfill its mission now and into the future."
"The new facility will expand maintenance capability for the entire Air Force fleet of 55 C-5M Super Galaxys," said William C. Pope, Chief of Westover Public Affairs. "It's important to remember that not only do our crews maintain and operate Westover's eight C-5s, we also conduct required inspections for all C-5s stationed throughout the Air Force."
According to Pope, this will enable crews to work inside, and reduce inspection and maintenance turn-around times on the largest aircraft in the U.S. military and one of the largest in the world.
"This new facility will insure that the base is kept up to date and viable for the foreseeable future," said Pope.
"The continued federal commitment to Westover's infrastructure is greatly appreciated for what it means to our air reserve base and to our region," said Mayor Kos.
This funding is part of $84.8 million in nationwide projects overseen by the Air Force Reserves. 
##