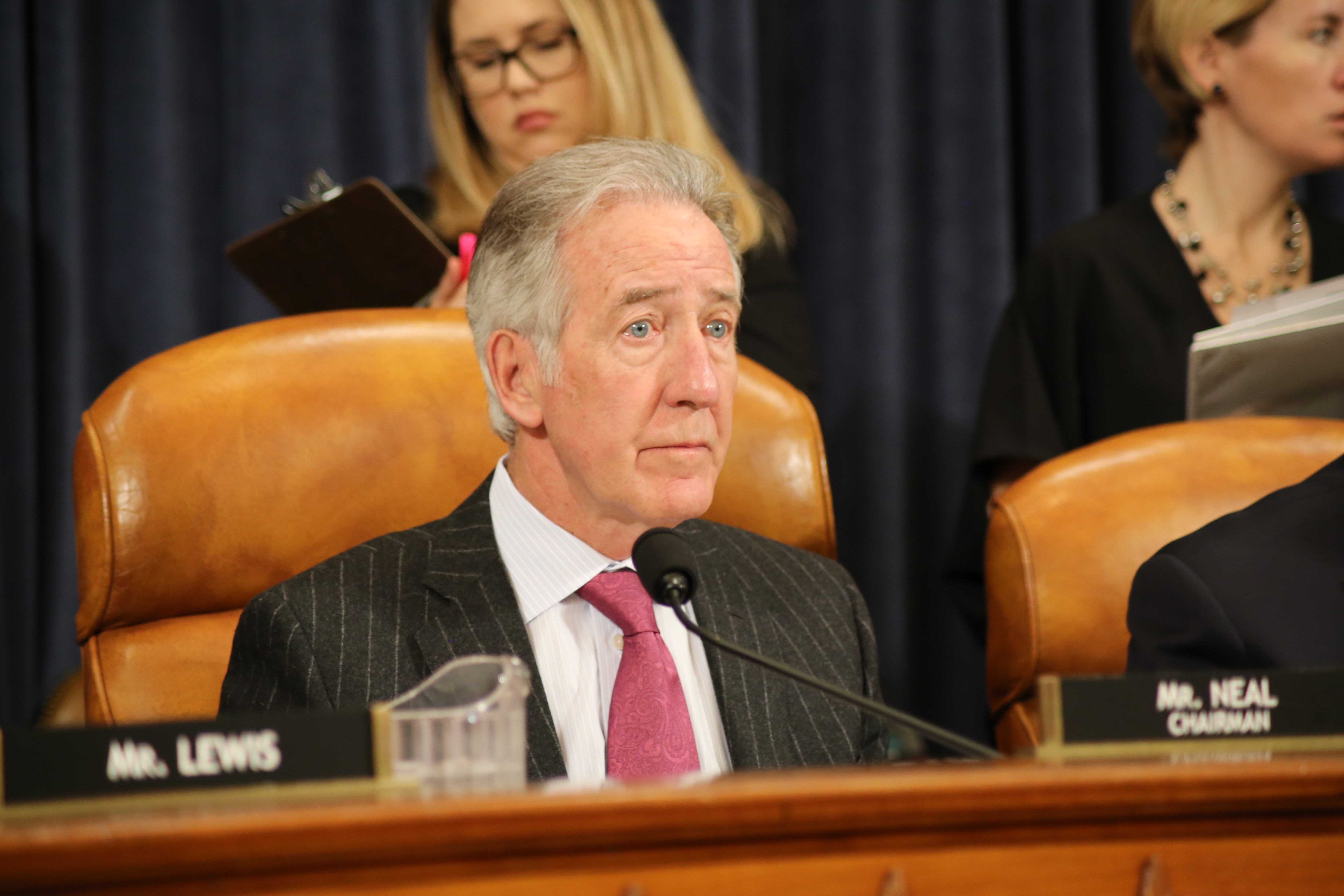 Neal Opening Statement at Hearing on the President's Fiscal Year 2020 Budget Proposal with U.S. Secretary of the Treasury Steven Mnuchin
Neal Opening Statement at Hearing on the President's Fiscal Year 2020 Budget Proposal with U.S. Secretary of the Treasury Steven Mnuchin
(As prepared for delivery)
Good morning and welcome to our witness, U.S. Treasury Secretary Steven Mnuchin.
Today we will discuss President Trump's proposal to slash more than 1.4 trillion dollars from core programs that help American families.
The President's fiscal year 2020 budget cuts health care programs including Medicare and Medicaid, threatens Social Security benefits, and undermines critical programs for parents and other caregivers working to build better lives for their families.
It is no coincidence that this administration is looking to cut trillions of dollars from these important programs barely a year after supporting unpaid for tax cuts for the wealthy that will add at least 2.3 trillion dollars to the nation's debt.  Now, in this budget, the President wants to pay for those cuts on the backs of working families.
I want to be clear that these tax cuts have not had the miraculous economic effect that the Administration would have us believe. Yes, by some measures, our economy is doing well and we are continuing the broad economic recovery started under President Obama
But at best the tax cuts were a short term sugar high.  Credible and independent forecasters put long-term economic growth at around 1.8 percent, a far cry from the promised indefinite growth above three percent. And nowhere near the six percent that the President has suggested in the past.
Tellingly, I have heard from many in Massachusetts who haven't seen the $4,000 raise they were promised under the tax law, who can't afford their medications, who struggle to keep up with basic expenses, and who are being hit with the surprise of owing taxes this filing season.
This has been a very confusing and surprising filing season for many taxpayers across the country.  For taxpayers with a balance due question, such as those finding they owe taxes for the first time, the IRS answered only 15 percent of the calls and the average wait time was one hour.
As the IRS works to implement the new tax law and recover from the work backlog caused by the government shutdown, we need to ensure it has the resources to fully assist with and resolve taxpayer issues.   That means supporting the agency's tax payer services and reversing a decade of declining funds for the IRS.
Before I turn it over to my colleague the Ranking Member I want to underscore, Mr. Secretary, that while we may have some significant differences of opinion, I know that we agree that no one can beat American workers and businesses when they compete on an even playing field. 
I want to note your staff's work at the OECD on digital taxation issues.  That work has the potential to affect a wide range of U.S. businesses and taxpayers, and the U.S. tax base.  I intend to pay close attention to those developments, especially in light of France's recent unilateral imposition of a digital services tax.  I'd encourage you to stay in close contact with us going forward. 
I also encourage you to continue to reach out to our staff as we work on our shared priorities. At the top of that list is infrastructure. Repairing our aging roads and bridges and investing in a 21st Century infrastructure system is a win for everyone – workers, consumers, businesses, and the economy as a whole.
I hope that I can count on you, Mr. Secretary, to partner with me and my colleagues on this important initiative, as well as other ways to grow the economy and increase opportunities for the middle class.
###