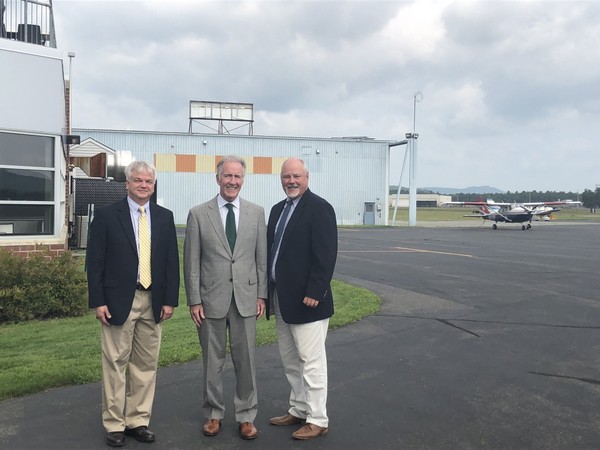 Neal Applauds House Passage of H.R. 535 to Assist Westfield, Massachusetts with Water Contamination Issue
Neal Applauds House Passage of H.R. 535 to Assist Westfield, Massachusetts with Water Contamination Issue
Springfield, MA – On Wednesday, U.S. Congressman Richard E. Neal joined his colleagues in the House of Representatives voting in favor of H.R. 535, the PFAS Action Act. 
The bill will significantly help communities around the country that have contaminated water supplies due to these PFAS chemicals, including Westfield, Massachusetts. Provisions in this bill will ensure that the Environmental Protection Agency (EPA) does their part to set safe drinking water standards and to include these hazardous chemicals in the Superfund regulations. Additionally, this legislation will require health testing for all PFAS substances and establish a grant program to help those communities affected to clean up their water supply as well and a grant program designated to reimburse community water systems that have already implemented treatment for PFAS. 
"As someone who has worked for many years with the City of Westfield and heard from many constituents on this issue, I am glad the House has acted to provide some aid to many of these communities and ensuring our drinking water is clear of these chemicals," said Congressman Neal. "This bill is also an extension of the good work that the House accomplished last year with many provisions relating to PFAS contamination in the National Defense Authorization Act (NDAA). I applaud the hard work that has gone into this legislation and the effort of citizens from areas affecting by PFAS for their advocacy."
In the FY2020 NDAA, a loophole was closed and now National Guard bases have access to Defense Environment Remediation funds to address PFAS exposure and contamination. The NDAA also prohibited the use of the Department of Defense's use of any firefighting agents that contain PFAS by 2024. 
In addition, in September 2019, Congressman Neal was able to assist the City of Westfield in receiving $1.35 million in reimbursements from the United States Air Force for costs related to PFAS contamination mediation. 
##